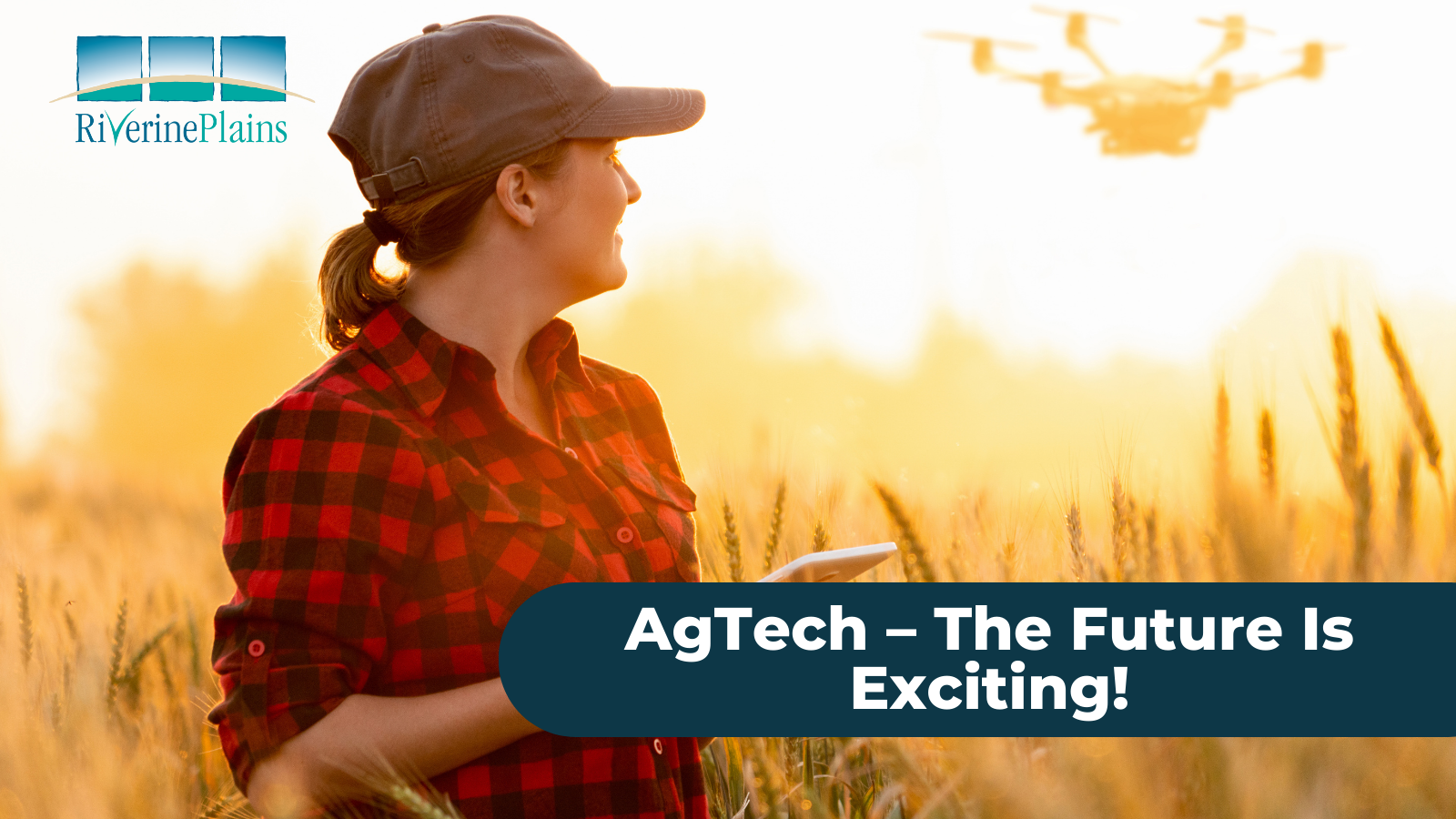 Key points
AgTech includes everything from internet-connected sensors to software and advanced robotics

AgTech can provide data insights that help with decision-making.

Any AgTech investment must be worthwhile and not create more problems than it solves
What is AgTech?
Many people get overwhelmed when they think of AgTech. AgTech is a catch-all term that describes technological solutions that aim to improve yield, efficiency and profitability in agriculture (i.e. that make life easier).
AgTech covers a vast spectrum, from the Internet of things (IoT) sensors such as thermostats, tank sensors and weather stations to advanced machinery such as drones and robots. IoT is a term that describes a network of internet-connected objects that collect, send and receive data. AgTech also encompasses weather forecasting, automated irrigation, light and heat control, intelligent software, satellite imagery and biotech, and so on.
Chances are you already have a range of AgTech devices and software operating on your farm – and deciding how much time and energy to invest can be tricky, especially if you are unclear on the problem you want to solve.
Data & insights
It helps to remember that one of the most valuable things AgTech can do is provide data, which in turn provides insights. These insights allow farm managers to make more informed (and hopefully profitable) farm management decisions.
Data from sensors in devices such as moisture probes, weather stations and weighing scales provide information about what's happening at a particular point in time. Farm managers can use data collected over an extended period to track patterns or changes and to inform management decisions. For example, decreasing soil moisture probe readings may trigger a decision to irrigate or change the sowing strategy. Livestock managers might use electronic information devices (i.e. smart ear tags) to track the physical location of livestock or monitor liveweight gains/losses, triggering a change in feeding regime.
What to do with the data?
Data can be great for identifying problems, but the problem itself might require a more detailed investigation before farm managers can solve it. For example, satellite imagery can identify differences in greenness across a paddock, but without soil testing/ground-truthing and mapping, it is difficult to understand the underlying cause (i.e. soil acidity, nutrient deficiency etc.). Once a problem is identified, managers can develop a plan to help resolve the issue.
Deciding whether a particular AgTech investment (especially expensive machinery or automated systems) is worthwhile requires research and planning. AgTech investments can be costly regarding initial cash outlay, preparations/upgrades to infrastructure or software, or the time and energy needed to upskill and learn the technology. Therefore, it is essential to understand whether AgTech provides the solution you are looking for or whether it will ultimately cost more than it saves. A crucial part of the decision-making process involves being realistic about how much time/effort you are prepared to spend integrating the product into your business or whether outsourcing is a more appropriate use of time and resources.
What are you using AgTech for?
Often people are drawn to fancy AgTech, like drones, before they fully understand the problem they are trying to solve. While drones have many practical uses (an aerial view can help spot problems that are invisible from the ground like pipe leaks, dry/waterlogged areas, diseased crops, or even missing livestock), they are manually operated. They, therefore, require time to operate, so consider whether there may be another, more efficient solution. The key message here is to use AgTech to solve the problem, not buy AgTech and then find a problem to solve with it.
Note: For those that have a specific problem to solve, the AgTechFinder website is an excellent resource for farmers wanting to find an AgTech solution; see https://AgTechfinder.com/
Things to look out for
Many pieces of technology used in farming aren't integrated, which means they don't talk well to each other. Having access to expert resources when setting up new systems or integrating several pieces of technology can be especially valuable, especially when things go wrong.
Another aspect to consider is who owns the data collected through licences and sharing agreements – is it the manufacturer, the software developer or the farmer, and what happens if the system crashes, is hacked or bought by another company? To help with this, the NFF has developed a Farm Data Code; see https://nff.org.au/programs/australian-farm-data-code/
AgTech at the Riverine Plains Innovation EXPO
AgTech will be a considerable focus of the Riverine Plains Innovation EXPO from July 27-29. Over 80 exhibitors will showcase their innovative products and services at the EXPO Field Day on Thursday, 28 July, at the Yarrawonga Showgrounds. It will be a fantastic opportunity to see the range of available time and labour-saving products.
We are also hosting several speakers at a special AgTech session during the Riverine Plains Innovation Conference on Friday, 29 July. Lewis Frost (Ceres Tag) will provide his perspective on AgTech, drone expert Fiona Lake will speak about drone myths, and Jon Medway (Charles Sturt University) will speak on making AgTech pay.
Tickets are available at https://riverineplains.org.au/rpexpo21/